SM2000 Paper Bag Flour Packing Machine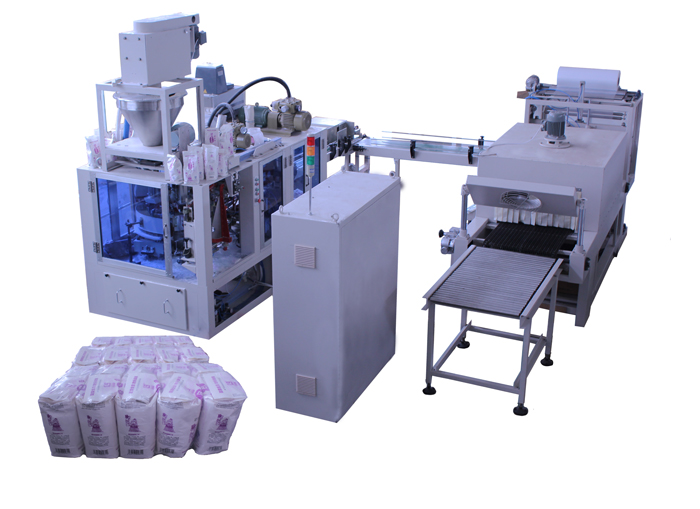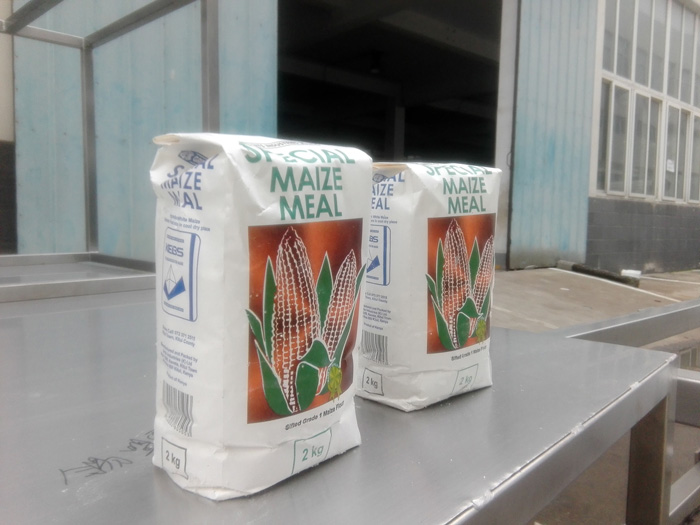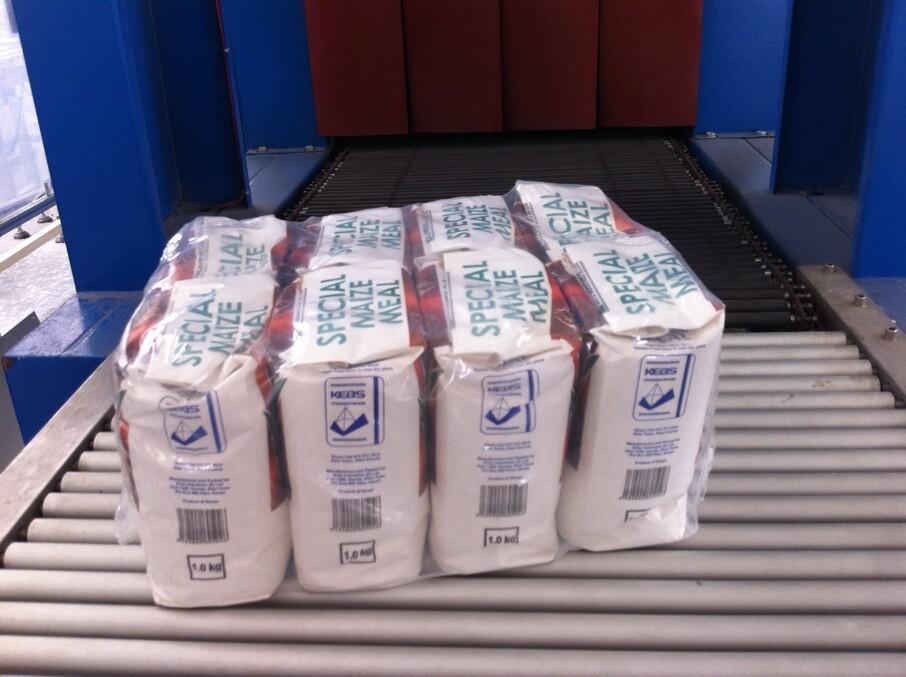 FEATURES

Automatic powder paper bag packaging machine is researched and designed for the
fine granular and all different kinds of powder material paper bag packing. It can
finish the work of filling, dosing, paper bag glue sealing, code recognizing, printing,
labeling, date coding, painting work, etc. It is consist of filling machine, 8 stations
rotary work mechanism, linear conveying and bag arranging system together with
shrinking packing machine. It adopts world level bag conveying method. The bag
storage mechanism can store many empty bags. It is stable to suck the paper bag
and convey the bag stably. By using paper bag, the product can upgrade its sale level.
MACHINE WORKING PROCESS

Flour Measuring→Bag-opening/filling→Bag-clamping→Cutting
→Bag Top Side Folding→Gluing→Output→Arraying→Heat Shrinking→Output.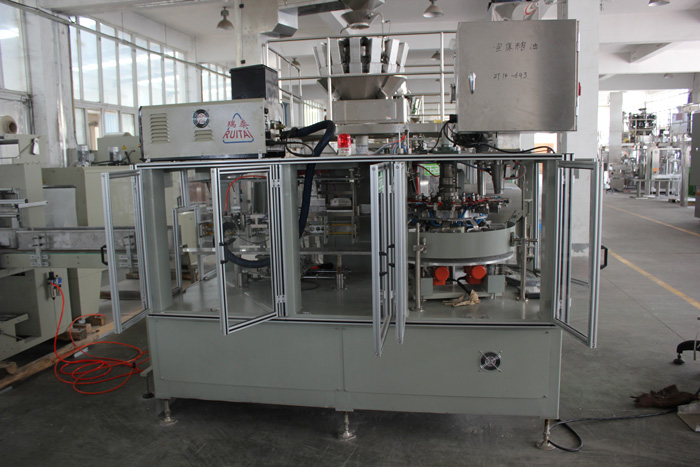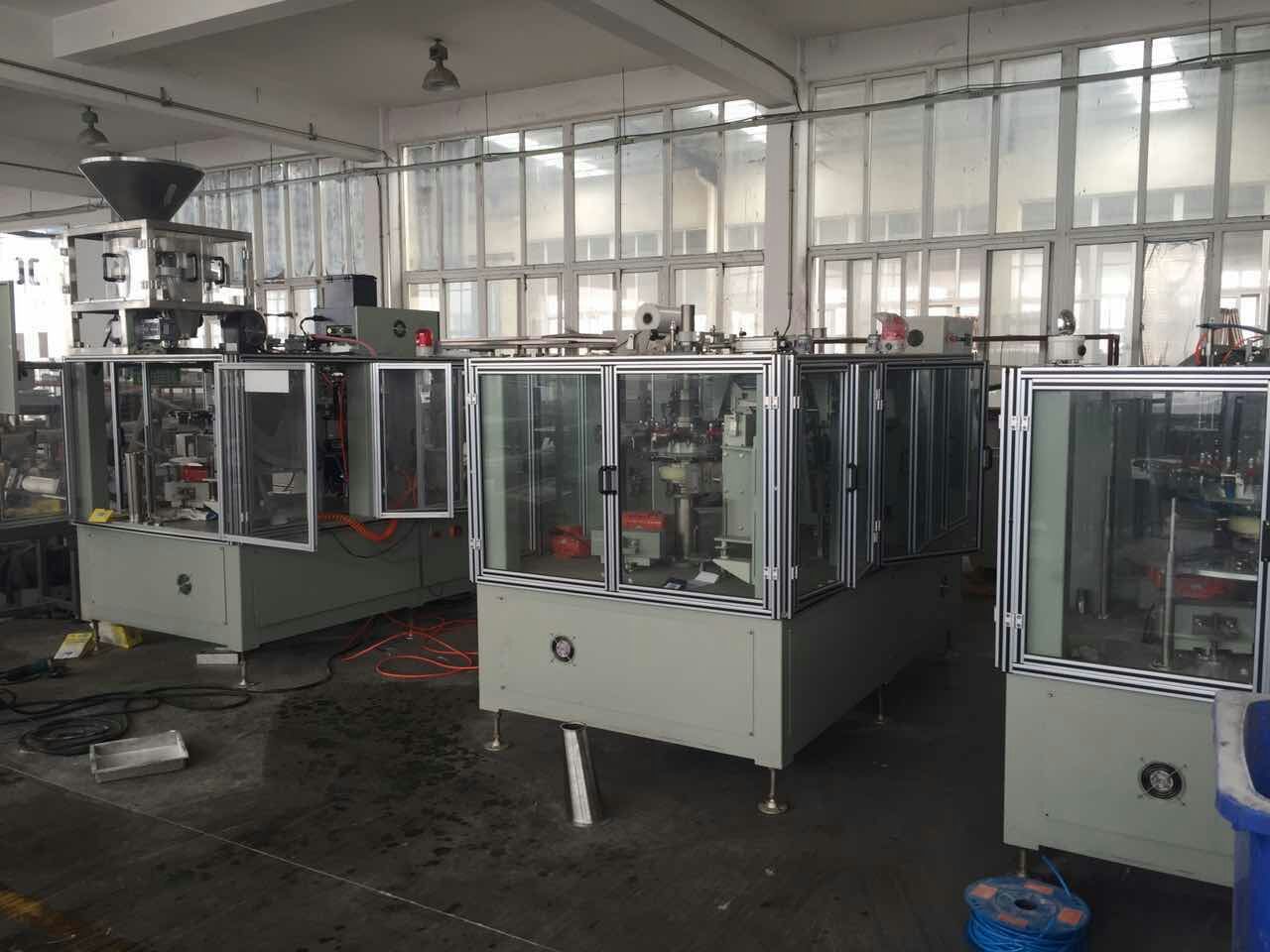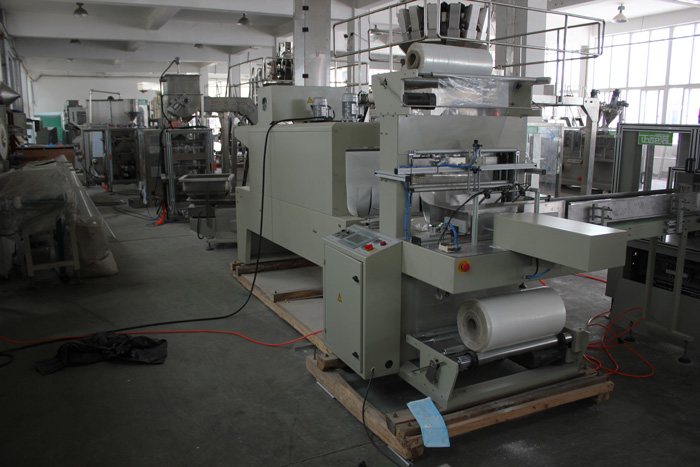 Electrical Configuration List
No.

Name

Brand

Producing Area

1

PLC

SIEMENS

Germany

2

Touch Screen

Weinview

Taiwan

3

Transducer

Busch

Germany

4

Vacuum Pump

Becker

Germany

5

Photoelectric

Omron

Japan

6

Main Motor

Chenggang

Taiwan

8

Air Switch

Schneider

France

9

Standby Relay

Schneider

France

10

Digital Pressure Switch

AirTAC

Taiwan

11

Valve

SMC

Japan

12

Cylinder

SMC

Japan

13

Relay

Omron

Japan

Omron

Japan

14

Encoder

Tofi

Shanghai

15

Vacuum Chuck

AirTAC

Taiwan

16

Linear Bearing

Igus

Germany

17

Motor Breaker

Schneider

France

18

Hot Melt Glue Machine

Nordson

America

29

Spray Gun

Nordson

America